Even for an experienced traveler, flying abroad is a stressful experience. You might be wondering, what important documents do I bring, or how early should I get to the airport? Not to mention the anxiety that comes with unexpected events that might arise while on your first international flight. To help calm students' nerves before their first time flying, Students Fare created a beginner guide to international flights! 
First-time Travel Tips for International Fights
One of the most important things to know about international flights is that documentation is vital. Going on vacation and traveling internationally as a student to study abroad are completely two different things. While you need a tourist or short-term visa for vacations, you require a specific visa to board your international flight as a student traveling to pursue education. Students Fare can help you verify the visa requirements for your intended destination and handle any paperwork.
You'll also need your Confirmation of Acceptance for Studies (CAS) letter, which your university will provide as proof of admission to the program. Keep the documents, along with your passport and boarding pass, safe and nearby as immigration officers will check them. One missing document can stop you from boarding the flight to your dream study-abroad destination.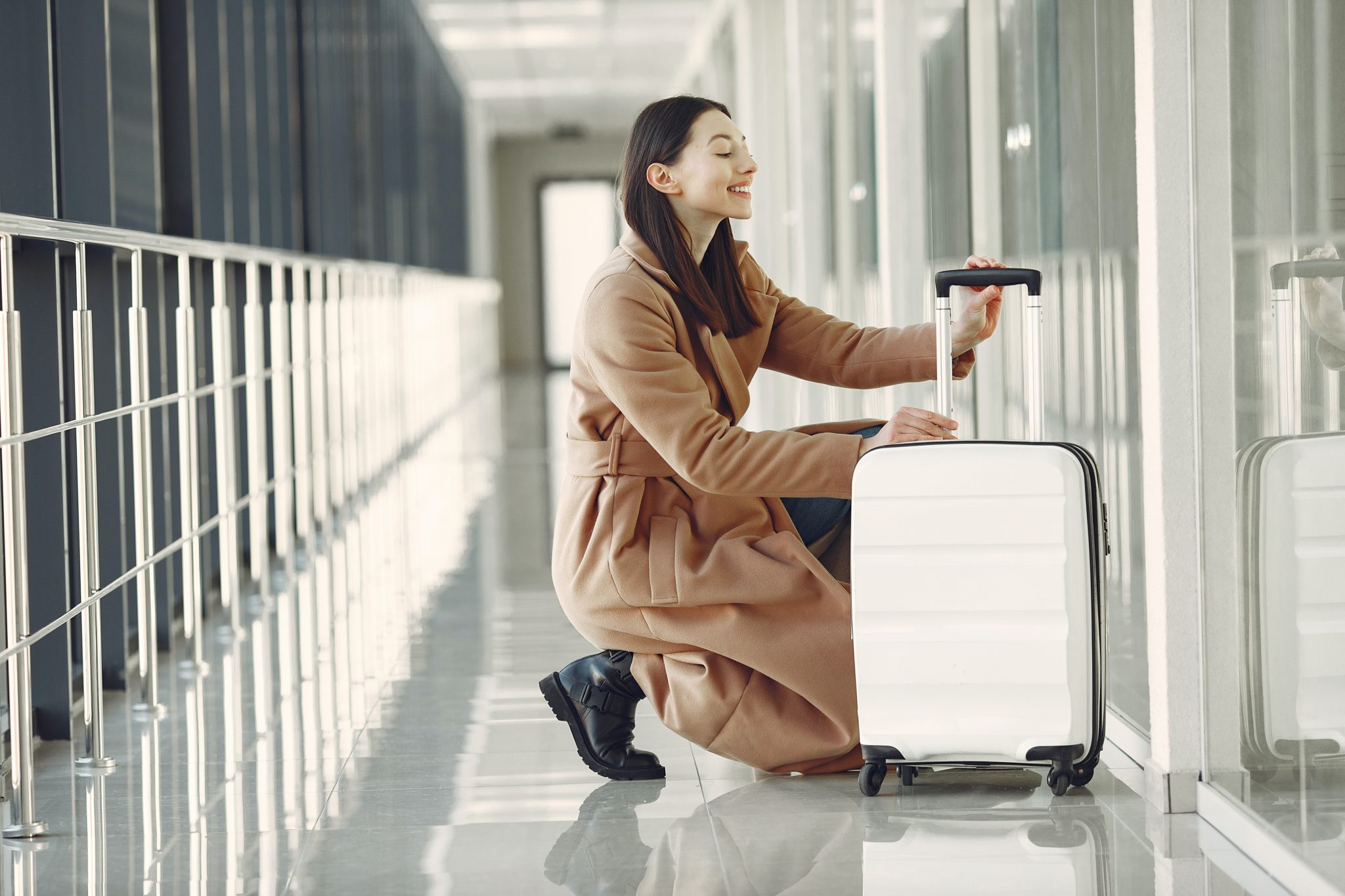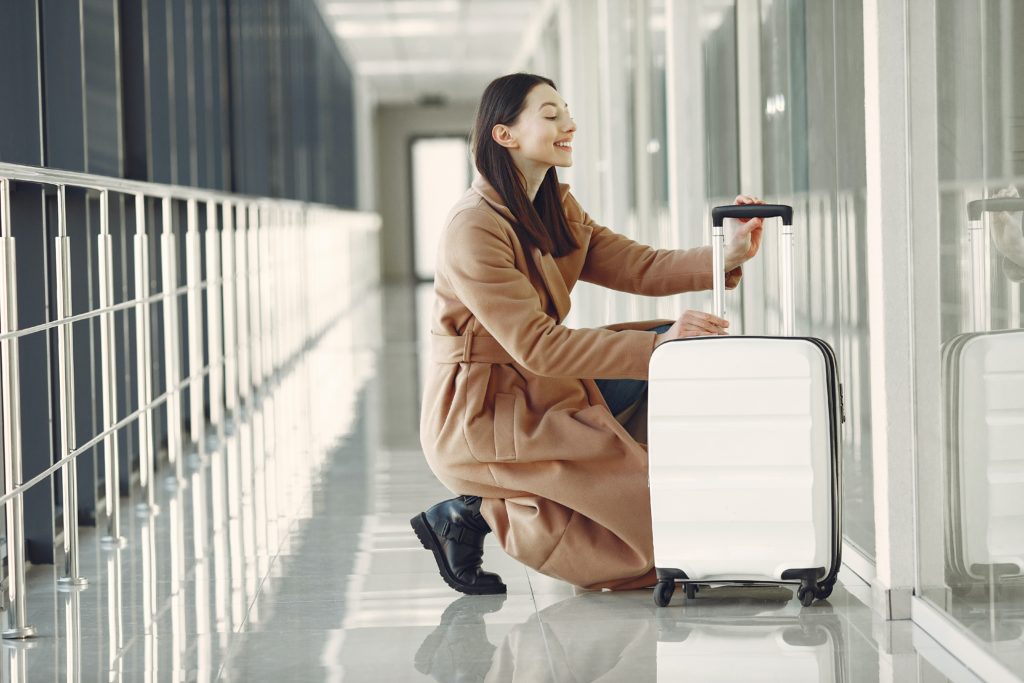 Many airlines have the option to provide students traveling on international flights with extra baggage allowance — mainly during the admission months. However, to avoid additional taxes, your luggage must adhere to weight restrictions. Students Fare recommends packing your carry-on lightly, as the long immigration queue and walk across the airport can be tiring with a heavy bag slowing you down.  
Another important thing to keep in mind as you're traveling internationally for the first time is that your luggage can get lost, stolen, broken, delayed, and more. With travel insurance, you'll be guaranteed that qualifying items can be replaced! 
Get to the Airport Well Before Your Flight
One of the most frequently asked questions is: when should I arrive at the airport for my international flight? In order to get through security and board on time, check-in for your journey as early as possible. The optimal time is 3 – 4 hours before takeoff. Get there even sooner if you're traveling during a busy period. 
You'll have enough time to check in, get your boarding card, check your bags, go through immigration and security, and then get to the departure gate before your flight. You'll also have plenty of time to use the restroom or get something to eat. Check your airline's cutoff times; each airline has a specific window of time after which you cannot check in or have your bag checked.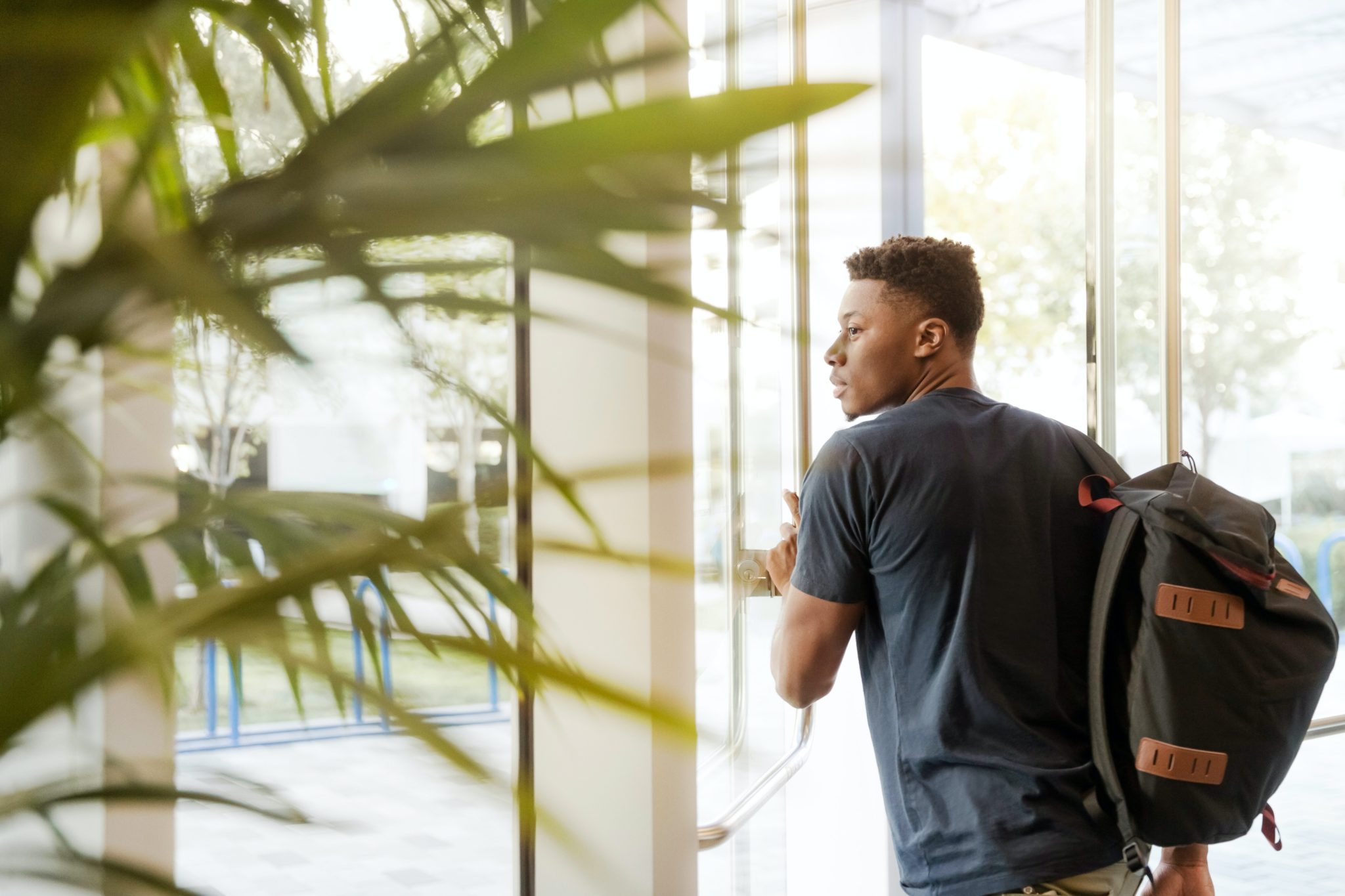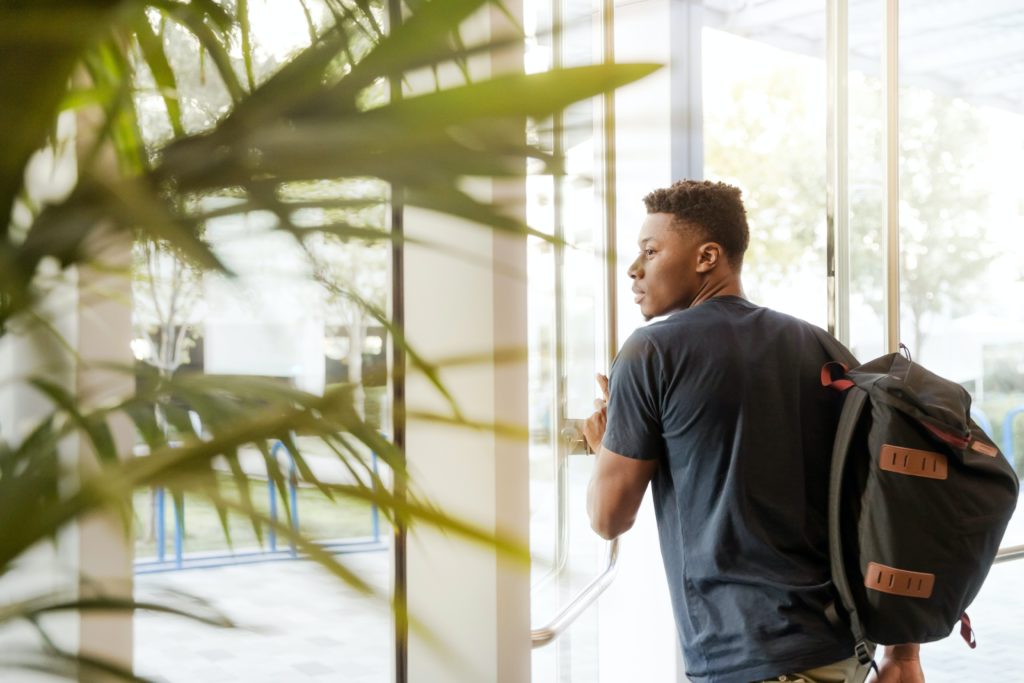 Comfort is key while traveling on any international flight! Instead of wearing a suit or stilettos, dress comfortably because you'll be walking through large airports and sitting in airline seats for over 8 hours. In loose-fitting jeans or elastic leggings with flats or low-heeled boots, one can feel at ease while looking professional. When moving from one climate extreme to another, layers are essential. Remember that long flights cause your feet to swell, so choose comfortable shoes that are simple to put on and take off. You'll be well on your way to snoozing on the plane if you add a sleep mask or earplugs if you're sensitive to noise or light. 
Contact Peers Before Your Flight
When every new study abroad session begins, students traveling to the same location board the same flight. Try contacting peers on Facebook groups created specifically for students enrolling during the particular intake session. One of the most rewarding parts of a study abroad journey is finding some new friends that you'll keep for a lifetime. Plus, having someone to talk to on a long-haul flight can be a welcome relief.
Study Abroad Through Students Fare!
Be confident and smile as you board the flight to your dream study-abroad destination! With these first international travel tips, there should be nothing to worry about on your educational journey. To ensure your international group flights, hotels, and tours are booked at the best rates possible — contact Students Fare!