Students Fare was founded to help youth and student travelers embark on budget vacations to destinations around the world! We've forged alliances with dozens of travel partners that support us in providing travelers under 30 with competitive travel fares on necessities from flights and transfers to insurance.
Book Cheap Flights From Platypus to Octopus
Traveling to Octopus for a budget vacation, study abroad, or educational experience is better with Students Fare! We offer a large selection of budget flights to Octopus from Platypus with a selection of business class, economy class, and first-class seating arrangements. Begin your search for flights from Platypus to Octopus today — adventure awaits!
Contact Us for a FREE Quote!
Benefits of Booking With Students Fare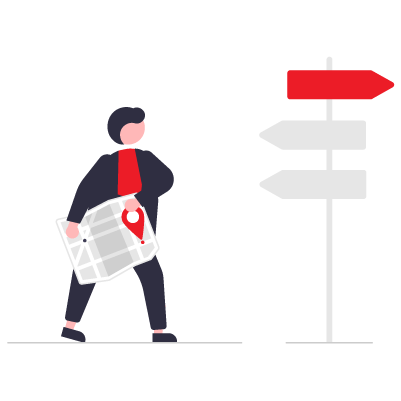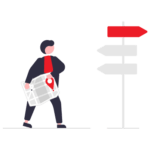 24/7 Support
Whether you need help changing your flight or find yourself stuck at an airport at 3am, our team of travel experts is here for you every day of the week.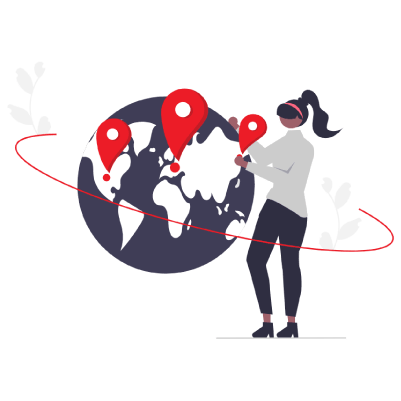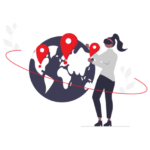 Exclusive Discounts
We negotiate directly with our travel partners to get you the cheapest deals possible on everything from hotels and tours to international and domestic flights.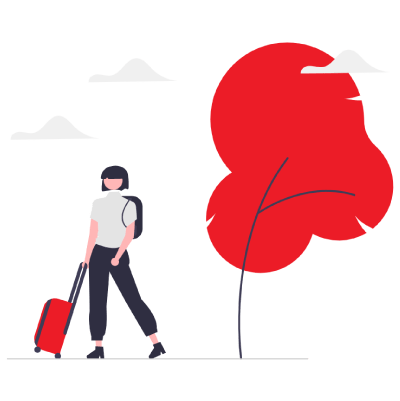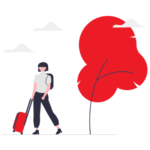 Flexible Terms
We know life happens; that's why we offer flexible flight options so you can change or cancel your ticket with ease. We even offer an extra checked bag on selected airlines.
Who can purchase tickets on Students Fare?
While we offer the most discounted flight options to students (it is our name after all!), anyone can purchase flights through us. We also offer discounted flight options for youth (anyone aged 16-26) and college/university faculty members as well.
Keep in mind that age restrictions vary by airline, so we ask that you always double-check to make sure you qualify for any of our discounted flights.
What is the benefit of booking student flights with us?
Our dedicated team negotiates with our travel partners to get you the cheapest flight deals possible. This gives us an opportunity to provide you with lower change fees and cancellation fees, and even extra baggage allowance! We also offer 24/7 support, so rest easy knowing your flight is in the best hands.
How do I change my flight ticket?
If you wish to change your ticket, please call us at 1-844-359-7883 (our phones are open 24/7). For less urgent requests, feel free to email us at info@studentsfare.com and we will be happy to assist.
Please note that any change requests will be subject to a Students Fare change fee and airline-imposed fees and may potentially be non-changeable depending on the ticket purchased. Be sure to read ticket conditions carefully prior to purchase.
Can I cancel my flight ticket for a refund?
Yes, so long as the ticket purchased was a refundable ticket, we will process your refund less the airline cancellation penalties. If you purchased your ticket within the past 24 hours and wish to cancel, call us right away at 1-844-359-7883 so we can get you a full refund.
Does Students Fare offer travel insurance?
Yes, travel insurance is offered through AIG Travel Guard during the booking process for your flight ticket. We strongly recommend purchasing travel insurance to protect your flight from any unforeseen circumstances. Visit the AIG Travel Guard website to learn more about the flight insurance offered.
Is there a way to make special requests (meals, seat selection, wheelchair assistance, etc.) for my flight?
Yes, we are happy to relay any special requests to the airline on your behalf. However, requests to the airlines are simply requests and dependent on airline confirmation and capability, so they are not guaranteed.
When booking your flight, meal selection and seat requests can be made at the checkout page of our flight booking engine. For any additional requests, please call us at 1-844-359-7883 or email info@studentsfare.com. 
I work at a university. Do I qualify for exclusive flight discounts?
Yes, faculty at universities also get exclusive flight discounts. To qualify, you must confirm your status upon registering with one of the following: faculty ID or employee pay stub. Once verified, your status will stay active until the expiration date of the provided document.
If I am not a student, why should I register?
Even if you do not qualify for the exclusive flight discounts offered to youth, students, and faculty — there are still perks to registering! Your flight tickets and information are all organized on your dashboard, and you will be the first notified of any flight and travel deals. Registering is quick and easy!
How long does it take to get verified?
Once your documents are uploaded to your profile, please allow our team 24 hours to review them. You will receive an email once approved, at which point you will have full access to all our discounted airfare. Our team will reach out to you directly to request further information or supporting documents. If you do not receive an approval email within 24 hours, please call us at 1-844-359-7883 or email info@studentsfare.com.
Do I have to be verified to purchase from Students Fare?
No, everyone has access to our general airfare, hotels and stays, tours, and travel insurance and can purchase without being verified. However, all our exclusive flight deals are only accessible to verified students, youth, and faculty members.
Why can't I book flights and hotels together?
Because of our exclusive flight deals with our airline partners, we must keep the two booking engines separate at this time.
To book groups, please fill out the form on our Groups page and one of our dedicated agents will reach out to you quickly.
I purchased my ticket. What now?
Before you get to packing your bags, here are a few things to remember:
Your name and date of birth must match your passport/government-issued ID
Fare conditions vary by carrier and ticket type, please take a moment to review these terms to make sure you are aware of potential change/cancellation penalties, ticket validity, and routing restrictions
Review your ticket's baggage allowance to avoid any surprises at check-in
For international travel, make sure your passport is valid (some countries may require six-month validity beyond your return date)
Be aware of any required entry and transit visas, vaccinations, and medical certificates. You can find this information here: https://travel.state.gov/content/travel/en/international-travel.html
You can typically check-in for your flight 24 hours before departure directly on your booked carrier's website, please note this is not possible for every carrier in which case you will need to check in at the airport
Flight schedules and flight numbers are subject to change and can be checked on the booked carrier's website, however, we will notify you via email in the event of any significant schedule change