Any savvy traveler will tell you that hostels are a great way to meet new friends and save some money. While shared accommodations can be fun and exciting, one must obviously keep an eye out for red flags. There are a few things to watch out for when staying in a hostel for the first time, so Students Fare created a student housing guide of the best tips for staying in hostels!
Tips for Booking a Hostel
1. Cheaper Isn't Always Better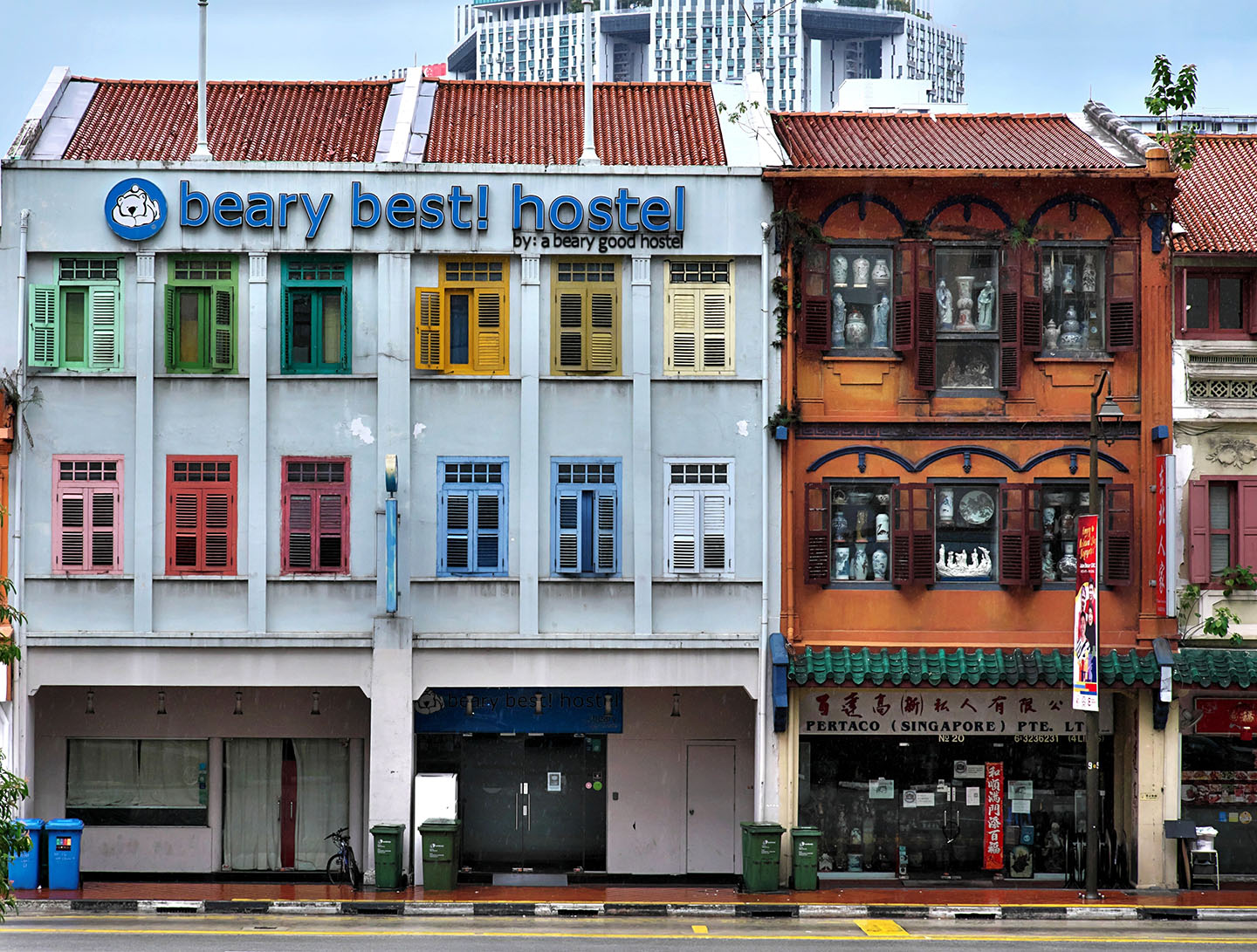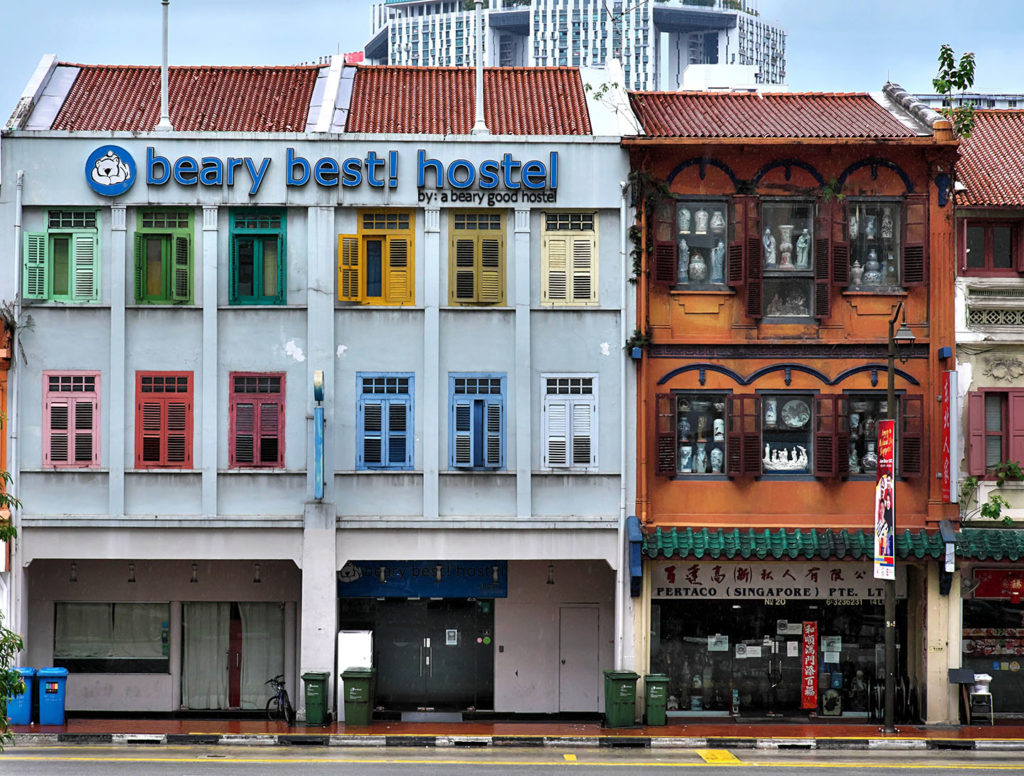 Everyone wants a bargain, but sometimes saving a little bit of money to sacrifice a LOT of quality is not a wise choice. You may find yourself in horrible conditions, like no air conditioning/heat, bedbugs, uncleaned bathrooms, and more. Always make sure to check the reviews of the hostel before booking it. No one wants a stinky broken toilet greeting them after exploring the city for hours. 
Some youth hostels offer off-brand toast and coffee that barely qualifies as food. Others have a continental breakfast, coffee, tea – the works. While you may opt to dine out first thing in the morning, having the option to grab breakfast without leaving your hostel is always nice, especially if you've had a late night.
Before booking, make sure to inquire about what sort of breakfast, if any, is offered and also when it's offered. Some hostels only cater to the most punctual early birds and stop serving breakfast by 8:00 AM. Unless you genuinely enjoy getting up early, consider a hostel that serves breakfast until 9 AM or 10 AM.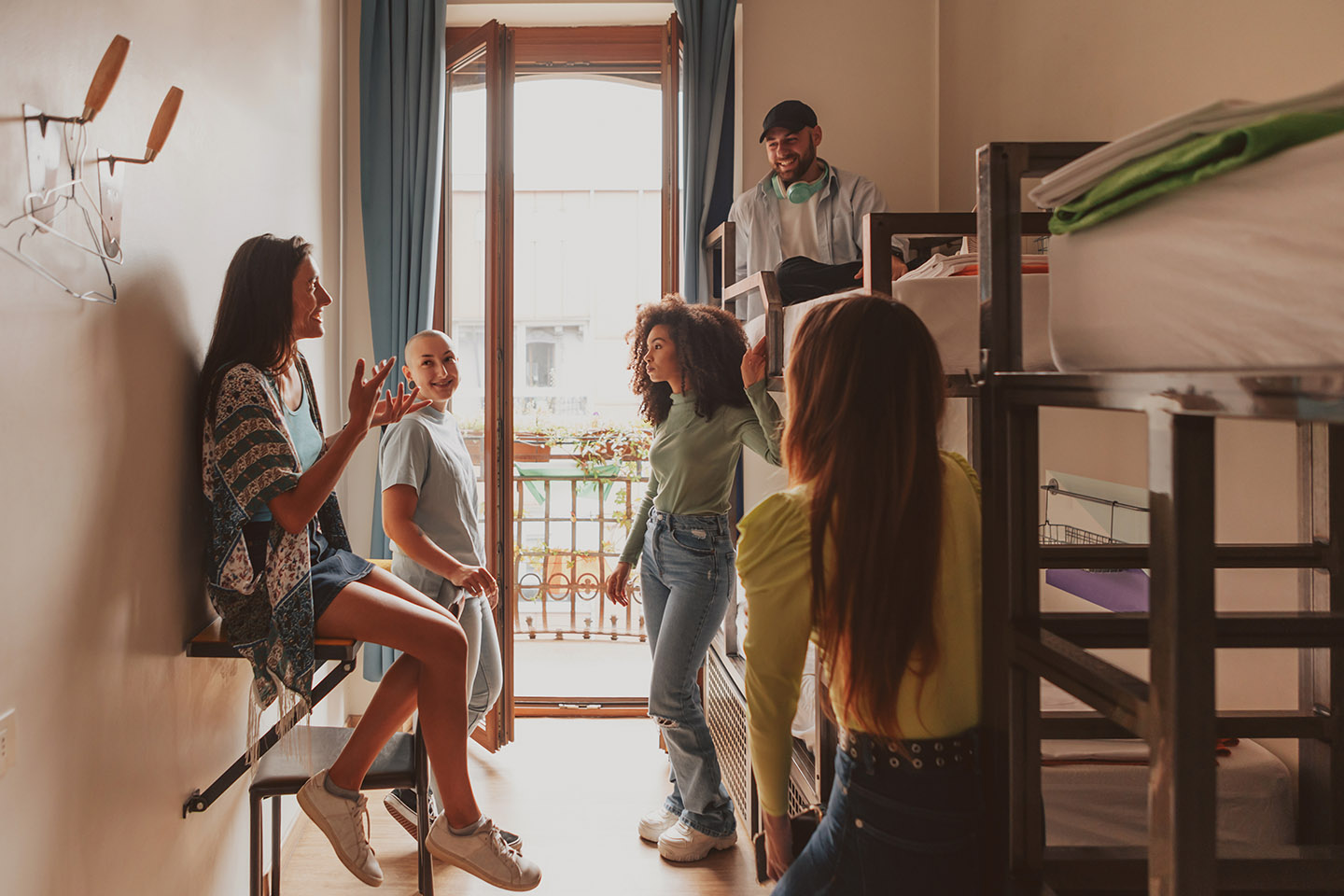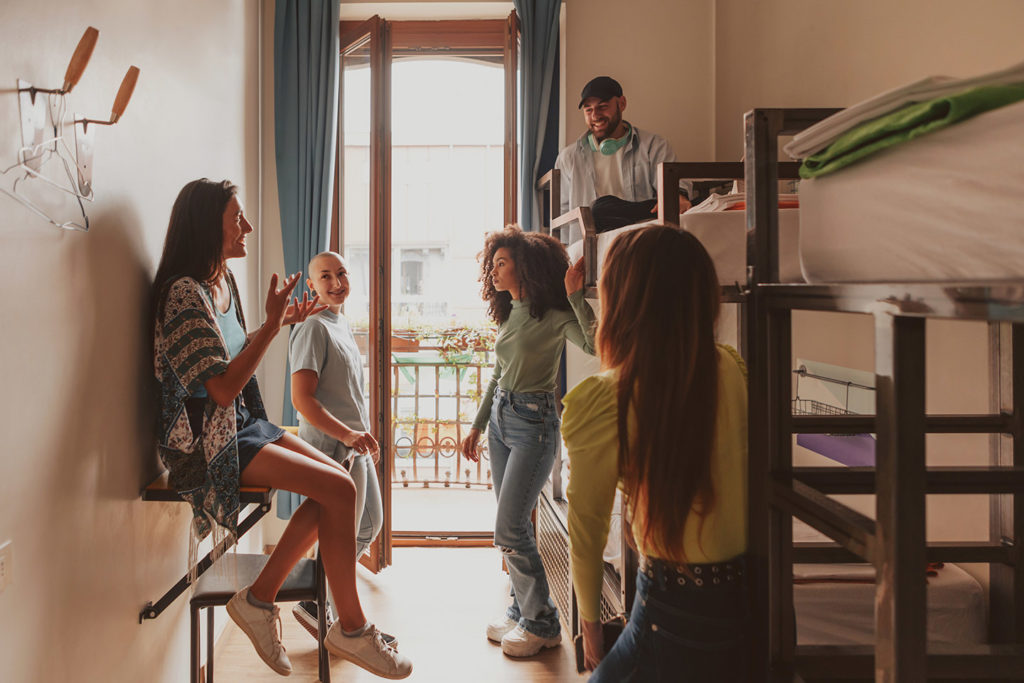 If temporary summer housing is close to a subway, bus stop, or train station, it'll be easier to explore the local area. Additionally, getting to and from the airport, especially if you haven't reached your final destination, is vital. Even if the hostel is your final destination, booking one near transportation reduces the stress of booking cabs or walking long hours.
4. 24-hour Check-in & Late Checkout
You may tell yourself you'll get up with the alarm and keep some semblance of a schedule on vacation, but let's be honest: vacation is about taking a break from all that. A late checkout will afford you more time to recover the sleep you lost (and don't forget how much of a toll jetlag takes). 24-hour check-in is ALWAYS a good thing, it means that someone will be at the desk 24/7 to help with problems. Secondly, you'll never have to worry about when you want to arrive. Maybe you want to have lunch before you check in.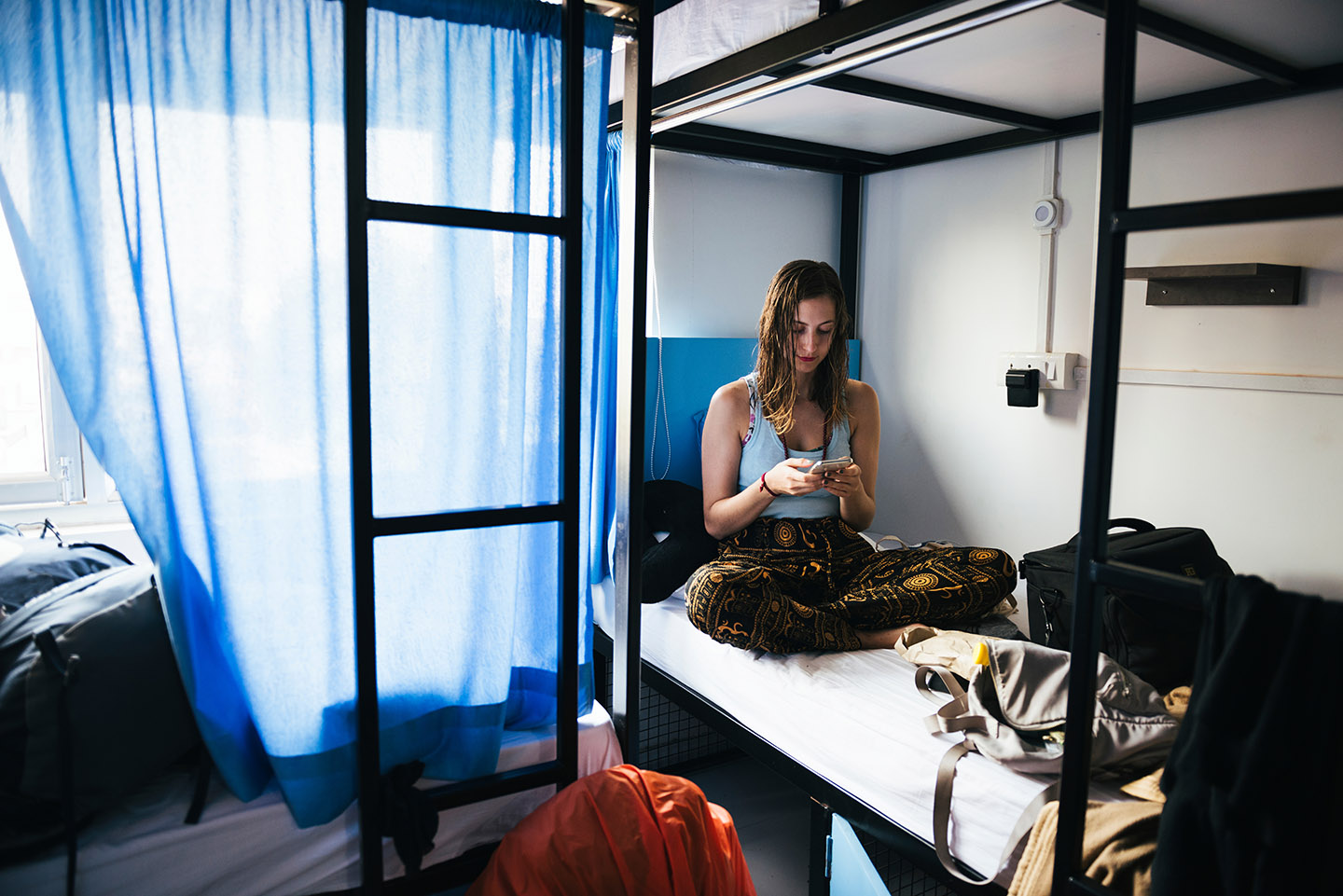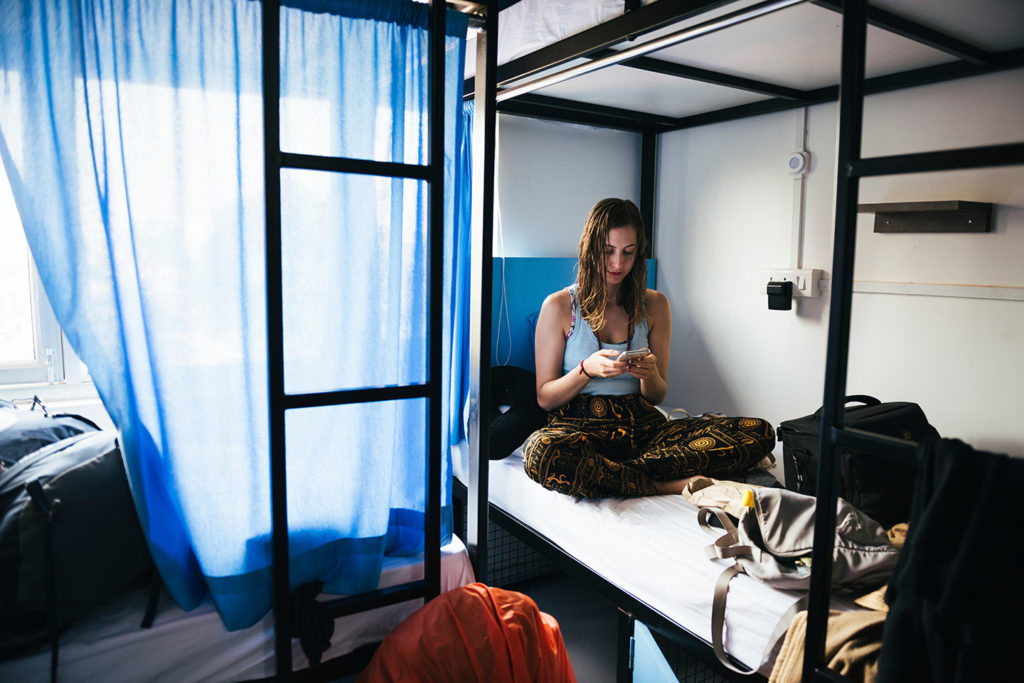 Having free Wi-Fi to watch Netflix, work on homework, or send an email to your travel agent takes stress off of your plate. If you're traveling abroad, most places aren't open 24 hours or even past 9:00 PM. If you're in desperate need of the internet, you'll be royally out of luck. Choosing a hostel with free Wi-Fi is guaranteed to help you relax and unwind — something you should be doing on a vacation. Plus, you won't have to scour the city looking for your bus stop or your next dinner destination!
Anyone can dash off a positive review, but pictures don't lie! There are tons of websites full of user-uploaded photos that showcase the good, the bad, and the ugly of shared accommodation. Before booking a hostel, review pictures online to eliminate being unpleasantly surprised when you check-in. If the reviews seem positive but the photos give you pause, trust your gut and keep looking!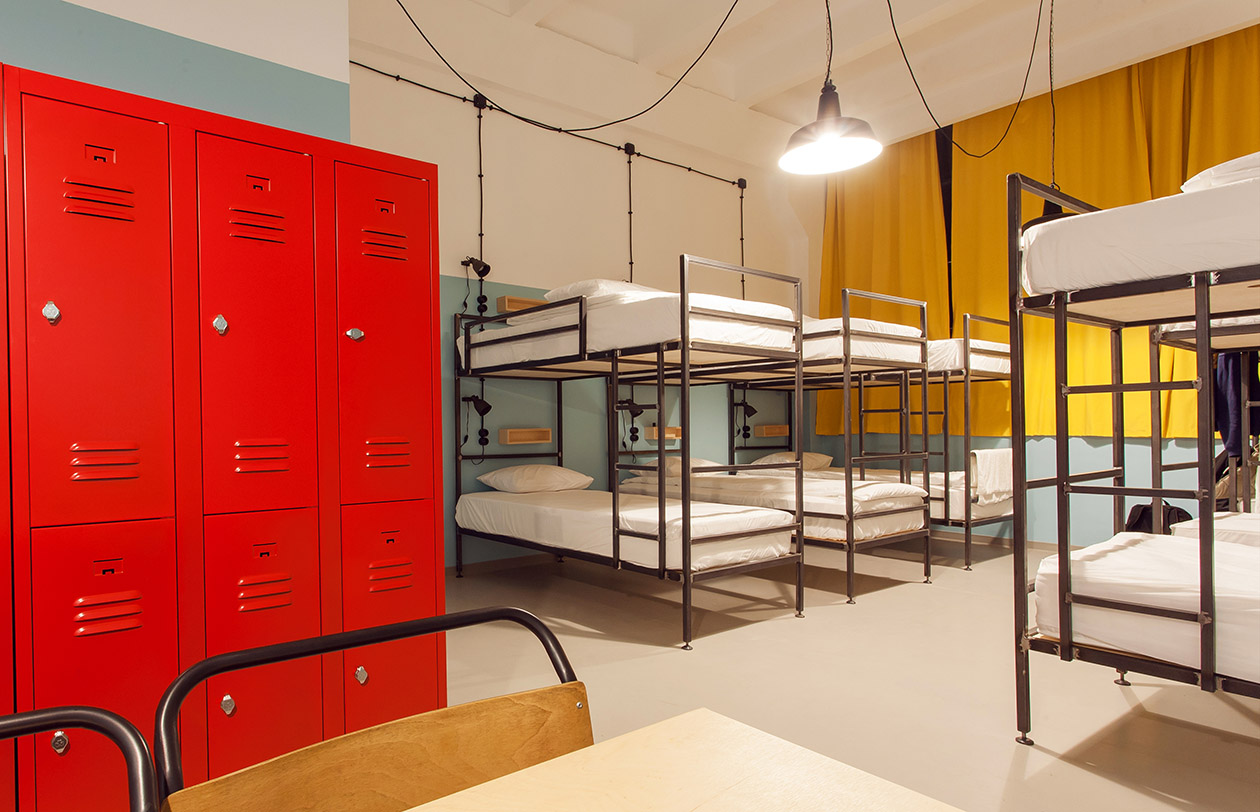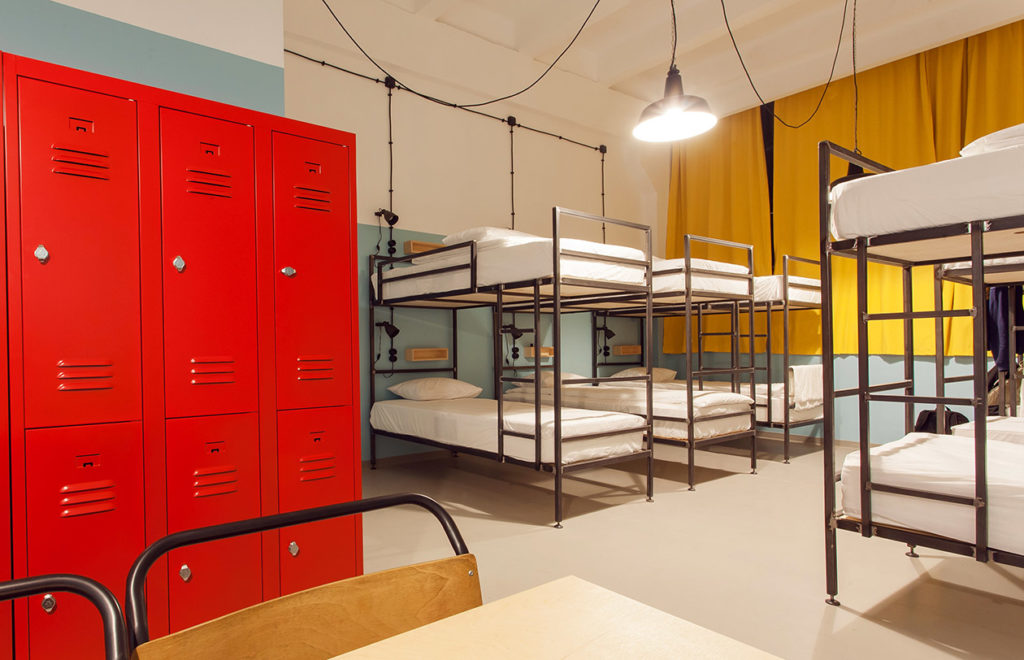 Look for rooms with lockers when you are choosing your hostel — especially if you're sharing a bunk with others. Most temporary housing will offer some form of cubby to store your luggage, but make sure you have one with a lock and key. It's advisable to bring your own combination lock in case the hostel doesn't have its own. We'd all like to trust the cleaning staff and our bunk-mates, but things happen and you don't want your vacation to be ruined. 
Pro-tip: Contact Students Fare for travel insurance to protect against lost or stolen items and more! 
Many people assume student hostels are full of loud, rambunctious, teen backpackers. This is not necessarily the case. In fact, some hostels cater to more mature travelers who want a quiet atmosphere and an affordable place for the night.
On the other hand, if you're looking to let your extrovert flag fly, there are hostels perfect for you. Some even have age restrictions so that only a younger crowd is there.
To make sure you won't be uncomfortable during your stay, look for reviews mentioning the mood.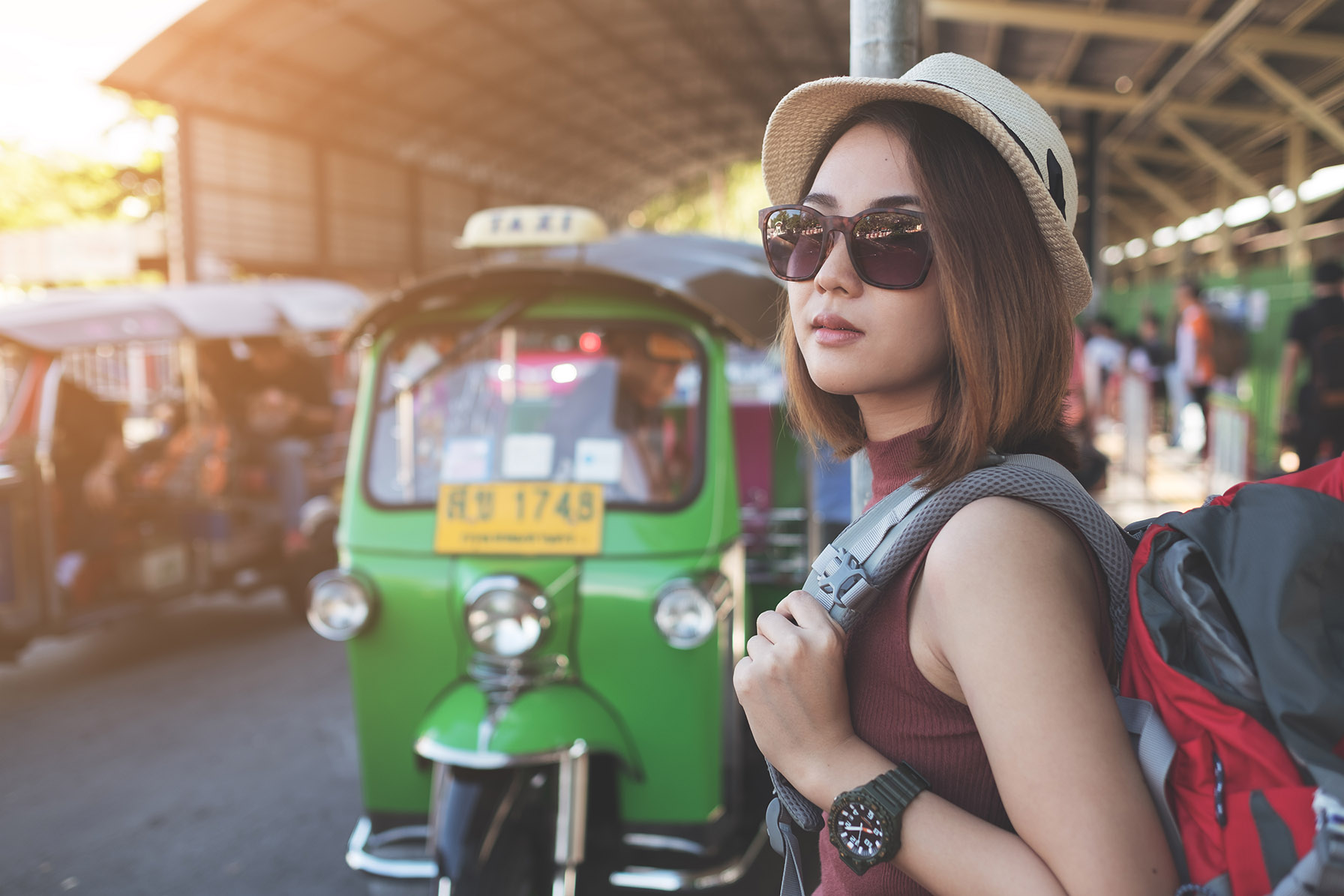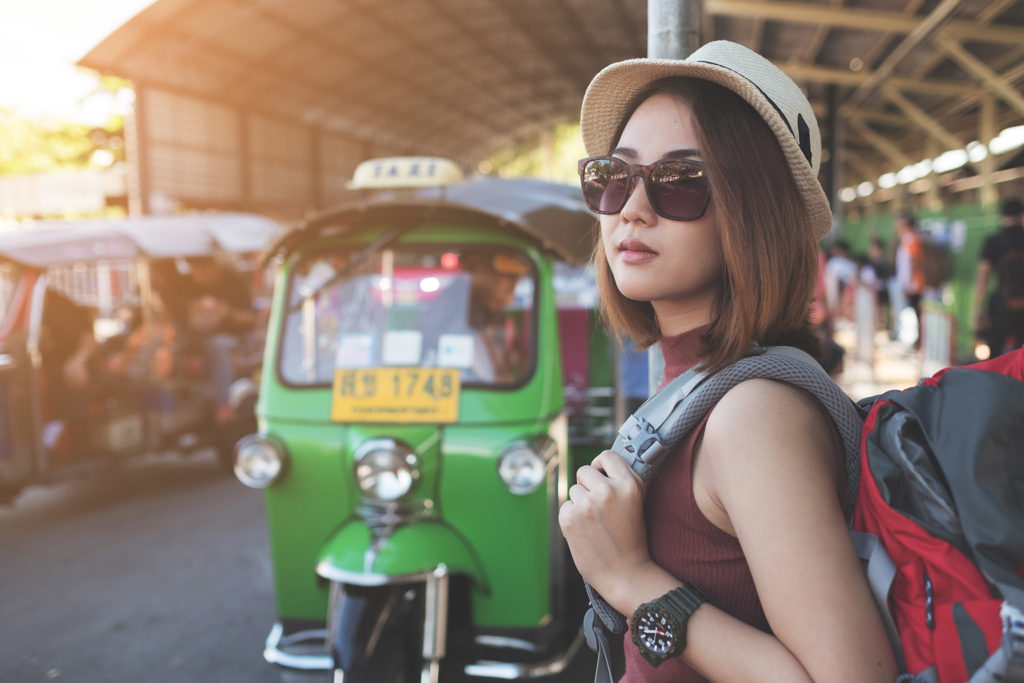 Some hostels offer free shuttle service to and from downtown areas or other popular landmarks. When booking a hostel, always check if transportation and transfers are offered. There may even be a designated pick-up point for tour operators! What's more convenient than simply stepping outside and being picked up for a day of adventure?
It's always advisable to learn some basic phrases in the language of the country you're visiting. However, the check-in and check-out process can be complicated if you don't speak the language. Always verify which language(s) the hostel staff speaks while choosing a hostel. It'll save a lot of stress in the long run!